Learn about the joy of Farming and living on small and large scale farms. We explore agricultural bonds connecting land and people creating a better future for Livestock and Agriculture Farming in South Africa
Dreaming of living on a farm is not unusual, but for most city slickers the dream never becomes a reality and they would never experience the true life of a farmer. Farming does not come easy. There is no shortcuts, taking days off, no sick leave and organized holidays are rare.
To farm with livestock in South Africa you need water, grazing lands, feed, shelter, expensive equipment and a lot of experience. You have to doze your animals on a regular basis regardless if you are farming with cows, sheep, pigs or chickens.
Maintaining your Livestock is a full job.
Medicine for animals are expensive and Livestock need a variety of medicine and vaccine treatment throughout the year to keep them in good order and healthy. Neglecting these procedures could lead to great financial losses.
Unlike humans, Livestock does not clean themselves and farmers need to control animals against disease, fungus, lice and and flies by dozing or dipping livestock every other month. This is an very expensive exercise and often not calculated in a farming business plan.
All Livestock animals do get worms and need to be treated on a monthly, quarterly or half yearly period to ensure that they stay healthy and worm free.
When starting to farm in South Africa, you need to plan very carefully to be successful.
Farm Workers:
If your land is far from cities or towns you need to provide housing for your workers. That includes fresh drinking water and electricity. Keeping moral high between workers is as important as farming with livestock and agricultural farming. Workers are the drive behind a farming project and listening to their needs and advise are essential for a farming business to survive. Without workers large scale farmers can not grow and will fail to become successful.
You need to consider the following if you are a beginner farmer in South Africa
Housing for workers
Housing for animals
Storage
Water and Piping
Electricity
Equipment and Transport
Transport Permits
Farming South Africa is an Online Magazine that brings you updated News, Techniques, Business Plans and World Farming News. Videos including local South African Farmers and DIY projects. Raising livestock and learning the farming industry.
Advise on how to sell your livestock, advise for homesteaders and what vegetables to plant in all seasons by Provinces in South Africa with our Planting Chart.
What is the difference between agriculture and farming?
The difference between agriculture and farming is that agriculture is the art or science of cultivating the ground, including the harvesting of crops such as barley, wheat, corn, oats soybeans and the rearing and management of livestock while farming is the business of cultivating land, raising and producing livestock.
If you are a experienced farmer or a beginner, Farming South Africa has helpful articles, laws and farming strategies. Subscribe to our website to stay in touch with the latest agricultural news in and around South Africa
Farming Related Topics on The Farming South Africa Website
Farming with Vegetables
Farming Business Plans
Farming with Live Stock
Selling and Marketing of your Live Stock
Animal Management
How to Setup Bio-Security
Selling Farming Equipment
Daily Fruit and Vegetables Market Prices South Africa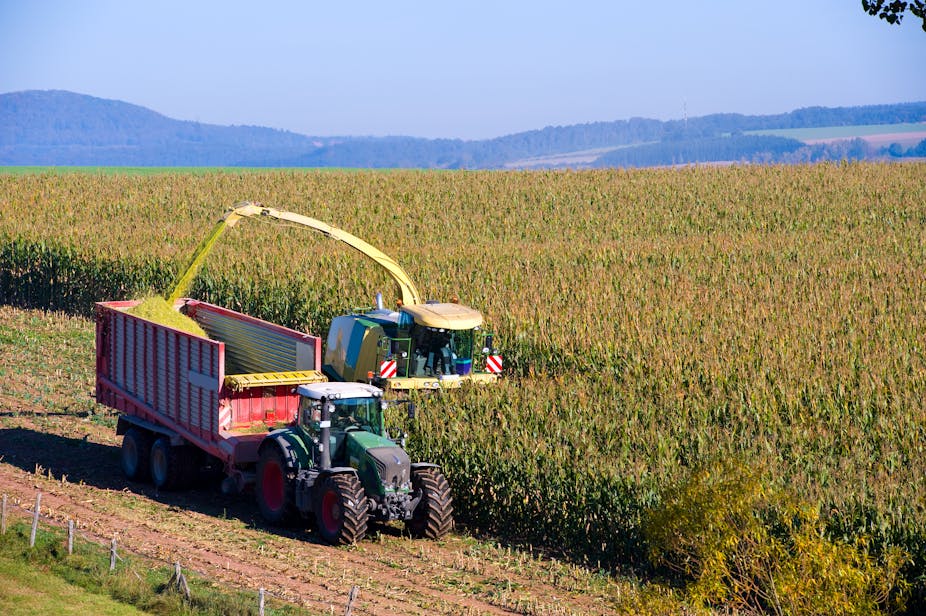 You have done all the hard work, now it is time to sell but you have no idea where to start. We have put together a list of Tips on how to sell your chickens and when to sell. For more on this post click here
You heard about a Broiler, but what is a Broiler and why do you want to farm with Broilers in South Africa? Learn more about Broilers click here
There are many types of Chicken Layers in South Africa. So what is best for you and how do you start with Layers. Learn more about Chicken Layers in this post click here
You are ready to start farming with chickens, but one vital step is bedding. Bedding needs to be perfect to get the best yield out of your farming business. Learn how to get the bedding right the first time. click here
Every business needs a plan. Farming South Africa brings you a free Chicken Farm Business plan to get the most out of your farming experience. Get a free Chicken Farming Plan
Farming With Pigs in South Africa
Selling pigs in South Africa can be very easy. Since pig farming is a tough business and the market offers low prices for all the hard work and pain you had to endure, we offer you more solutions that will almost double your profit. Read more on how to get the maximum return on your Pig Farming Business and make real profit.
A guide to Small Scale Pig Farming in South Africa. This article includes:
Nutrition
Disease Control
Bio-Security
Housing for Pigs
Pig Farming Management
Read more on Small Scale Pig Farming
What to Plant – Vegetables you can Plant in South African Summer, Spring, Autumn and Winter– When South Africa's weather gets cranked up, certain vegetable garden crops naturally outshine others. Here is a compilation of hot-weather all-stars. Click Here
When to Plant – Farm with the right vegetables in the right season. Including a planting chart that will show you what to plant in every province of South Africa at the right time. read more
Interesting Facts about Livestock and Agriculture Farming in South Africa
South Africa has a dual agricultural economy, with both well-developed commercial farming and more subsistence-based production in the deep rural areas.
Covering 1.2 million square kilometers of land, South Africa is one-eighth the size of the United States and has seven climatic regions, from the Mediterranean to subtropical to semi-desert.
However, South African farming remains vitally important to the economy with 638 000 people formally employed although it's estimated that around 8,5-million people are directly or indirectly dependent on agriculture for their employment and income.
According to the Industrial Policy Action Plan, the food-processing sector is the largest manufacturing sector in employment terms, with about 171 000 employees. This increases to more than a million jobs if agriculture is included.
Farming South Africa | Agricultural | Livestock
Livestock Farming and Agriculture in South Africa
Keywords for this page:
Farming Magazine South Africa
Online Farming Magazine South Africa
Agriculture South Africa
Farming News South Africa
South Africa Farming
YouTube Channel: Farming South Africa
Facebook Page: Farming Life
Back To Home Page: Farming South Africa